Win £1,000 To Help Keep The Kids Busy This Summer
We're likely to be spending our time at home with the family this summer, so keeping the kids busy is more important than ever.
We know how tricky it is keeping boredom at bay, which is why we've teamed up with wilko to give you the chance to win £1,000 to spend on entertaining your little ones.
For your chance to win, simply answer the multiple-choice question below.
Little Wins Together At wilko
Right now, our everyday lives can be a little challenging, so wilko is sharing some tips and ideas that you and your family can enjoy together. The little wins that can make a big difference.
At wilko you can find a variety of ideas to keep the kids entertained – from arts and crafts, a wide range of toys and even outdoor garden games to make the most of your family time together.
At wilko, you'll find loads of helpful tips for transforming your home and garden, and for keeping the kids busy this summer. Check out our top tips below, then visit your local store or wilko.com
Zoe keeps the kids busy
Heart's Zoe Hardman and her husband Paul have become absolute pros at keeping the kids busy during lockdown.
Together with wilko, they're now giving you an insight into what they've been getting up to and share their little wins with them.
Like when they created a 'memory snake' made up of individual stones where each is a happy memory from lockdown painted by Zoe and her family.
Click the link to find out more about Zoe's family entertainments inspired by wilko.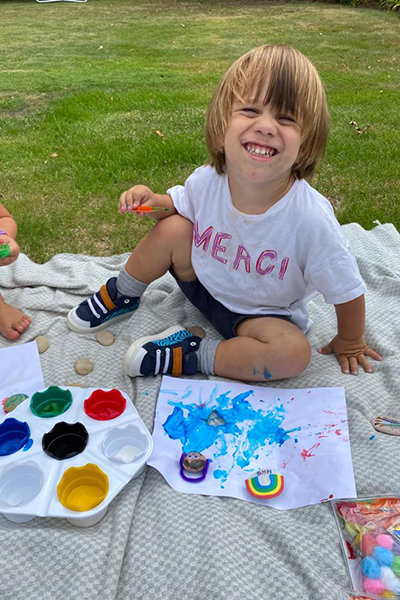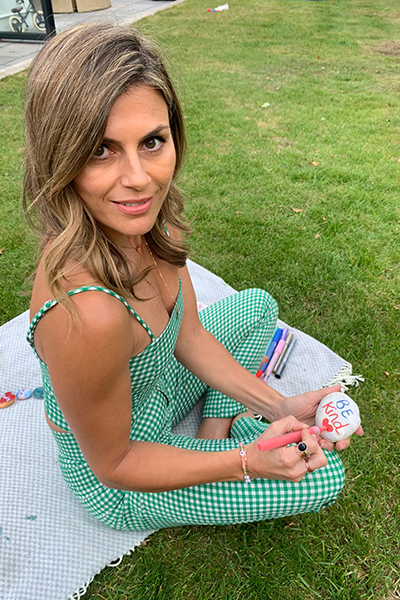 Let your imagination flow with bright colours and craft stickers
Place your painted pebbles to form a snake
Get your neighbours to add their memories
Like a lot of busy mums, I sometimes struggle to think of arts and crafts projects to do with my family, but making a colourful memory snake out of different sized stones was so easy to set up and kept them busy and happy all afternoon.