Win A Gaming Package With Virgin Media
In a world that's rapidly changing, it's more important than ever that you have a network ready to make timeless connections.
Virgin Media provides a lightning fast and ultra-reliable service, whether that's streaming your favourite movies and shows, gaming, running your smart tech or checking out the socials.
Find out more below about what Virgin Media can bring to the party….and then enter our competition.
Up for grabs, a state-of-the-art tech package, made up of a Lenovo IdeaPad, a Trust Varzz Illuminated PC Gaming Headset, and a Trust Gaming Mouse and Mouse Pad.
Why Virgin Media?
From blazing fast broadband and terrific telly to intelligent routers and a connection you can rely on, there are plenty of reasons to choose Virgin Media.


Their Hub includes intelligent WiFi which automatically sorts out WiFi issues for you.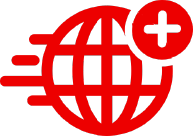 Virgin Media have upgraded their Hub to deliver their fastest and most reliable WiFi.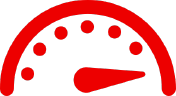 When they measure the reliability of their network to connected homes, they're 99.99% reliable.

Unlock a whole lot more with Virgin Media