Win A Fabulous Tech Package With TalkTalk
Whether it's a console, smartphone, laptop or tablet, make sure you're getting the most out of those new devices you got for Christmas with TalkTalk's winter deals.
If you're working from home, streaming in the bath on the phone with the in-laws, or getting into next gen gaming, there are high speeds and low prices for everyone.
TalkTalk and Heart have teamed up to give you the chance to win a fabulous tech package including an Oculus Quest 2 All-In-One Virtual Reality Headset and Controllers, a portable Home Cinema Projector with Wi-Fi & Bluetooth speaker, and a 28GB iPad with Wi-Fi.
Great deals
on our 18 month
fibre broadband plans!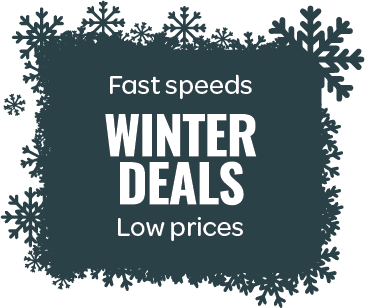 High speeds. Low prices
Whatever you'll be using your internet for, TalkTalk have got something for you. With great deals across their 18 month fast, reliable fibre plans, Get average speeds of 38Mb/s up to 145 Mb/s and prices starting from just £22 a month. Plus right now you'll get Supersafe online security included. P&P £4.95.