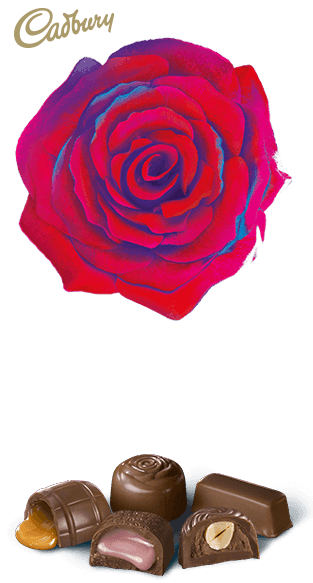 Win A Prize For Saying Thank You With Cadbury Roses
Everyone likes to be appreciated – and Roses is another way to say Thank You for those little kindnesses that we all experience.
We want to hear about your everyday Thank Yous - the ones that often get forgotten about. What did someone do for you that really helped you out?
It could have been a friend helping you get ready for a first date, a neighbour looking after your pooch, or your other half surprising you with dinner after a hard day at work.
Use the form at the foot of the page to tell us who you'd like to say thank you to ….and you could be getting a lovely prize, courtesy of Cadbury Roses.
Cadbury Roses
The brightly wrapped delicious Cadbury Roses chocolates, in distinctive colourful packs, have been a family favourite in boxed chocolates since 1938.
Using one of the most popular slogans in advertising history, "Thank you Very Much", the messaging still lives on today.
This extra-special box also wears the Royal Warrant on the pack; proof of just how special Cadbury Roses really are.
Get a taste for Cadbury Roses
//= formatText($text['video']['text']) ?>