We're celebrating the Complete Wi-Fi Guarantee from BT – the only internet provider to guarantee a wi-fi signal in every room.
This week, we're giving you the chance to win some incredible tech for the family. You could win a Microsoft laptop and a Sony PS4. It's thanks to the BT Complete WI-FI Guarantee, which helps keep your family connected.
Enter below for your chance to win.

The BT Complete Wi-Fi Guarantee
BT's Wi-Fi Discs extend the signal from your Smart Hub to give you coverage from the basement to the attic. So you can facetime from the bedroom, relax with a movie in the bath, and stream Heart in the kitchen.
You'll also get faster wi-fi speeds, so you should be able to stream HD content anywhere in your home. A 4-bedroom home could see an increase in wi-fi speeds of up to 25% with just one Wi-Fi Disc.
Click below to find out more about the BT Complete Wi-Fi Guarantee.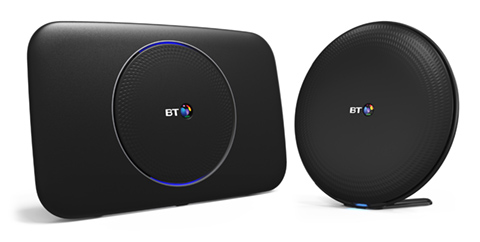 Watch the new TV advert
//= formatText($text['video']['text']) ?>