Win A Tech And Pizza Prize Package With BT Broadband
If this last year has taught us anything, it's how much we rely on the internet – for entertainment, keeping in touch with loved ones, online shopping and much more.
So a brilliant connection has never been more important – and whether you're working from home, home schooling or downloading your favourite film, you can count on BT Broadband.
Find out more below on the benefits BT Broadband can bring to your home - then enter the competition to win a brilliant prize package made up of a Smart TV, a Galaxy Tablet and a home pizza making kit!

BT Broadband – Why Choose Anyone Else?
Only BT gives you reliable wi-fi in every room or £100 money-back guarantee with Complete Wi-Fi


So you have complete certainty that everyone in your home is free to do what they want, where they want to do it.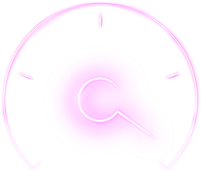 Only BT guarantees broadband speeds all the time on all packages or £20 back



All packages come with a speed guarantee that's personalised to your home. We promise you'll get this speed all day, every day.
Only BT broadband gives you expert security to help protect you from cyber attack with tools worth over £100
All of our broadband packages come with security software worth over £100, and our 3,000-strong team of specialists work to protect our network from cyber attacks 24/7.
Watch The Latest BT Broadband TV Ad